SRKPTT College
College is Recognized by N.C.T.E. Eastern Zone, Bhubneswar vide Letter No. ERC/7-83.6(1) 6/2008/102097(12) for B. Ed. Course sponsored by "Samajik Vikas Samiti" whose Registration No. is 493/06-07. The college is affiliated with Binod Bihari Mahto Koylanchal University.
The Society
The Samajik Vikas Samiti came into existence in the year 2006 when it was registered under Society Registration Act 21, 1860 (Registration No. 493/06-07). To make success to India Governement Scheme-National Literacy Mission and to work for the development of education, culture and health specially in the rural areas for men, women and children with special refeence to child and women belong to the Scheduled Caste, Scheduled Tribe, Backward & General Classes promoting adult education & Vocational Education.
NOTICE BOARD
---
Application Date Extention For B.Ed. Course Session – 2023-25 – Click Here
Admission Going on Session 2023-25, Click Here
Admission Going on Session 2023-25, Limited Seats Available,
Contact : +91 8539926600 – Click Here

Mission
Our college shall provide quality higher education to pupil teachers, who will contribute to the development of the state and the nation and they will motivate learners to strive for secular, scientific and democratic education.

Vision
All round development of personality, integrity, development of skills, professional competence, creative excellence and enlightenment through value education.

Our Values
By Veda we mean the sacrificial literature, yet it will remain one of our richest heritage representing the secular and pre-eminently intellectual aspect of our ancients.
Class Room
Class room is equipped with modern amenities which makes every lecture effective and make the students clear in the topic or subject.
Library
We have a good collection of Books, CDs, DVDs and journals for our Library to facilitate students to get sound knowledge. We have a reading space where the students can sit and study.
Computer Lab
Latest software and hardware available in college's computer lab to provide training support.
Vehicle Facility
The institute has team of well experienced, young, dynamic and dedicated teachers. Occassionally the institute is visited by experts and learners are made benefitted by their appreciable skills.
Conference Hall
The college has the conference hall where we orgsanises seminars, conferences and cultural program for the development of the students.
Canteen
We have canteen in our college for the refreshment of our students, faculties and staffs. Here they may get the healthy food in hygeinic environment.
Golden Words by Great Personalities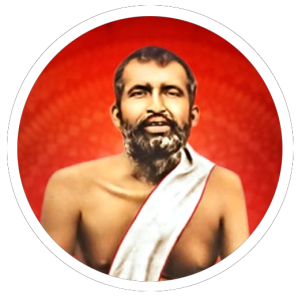 "You see many stars in the sky at night, but not when the sun rises. Can you therefore say that there are no stars in the heavens during day? O man because you cannot find Godin the days of your ignorance, says not that there is no God"
Swami Ram Krishna Paramhans